Conference Planning Committee
Program: Julie Pennal, Sarah Feeney-Martin, Kelly Meeussen, Suzanne Teixeira, Sue Hesjedahl, Dena Silverberg, Amanda Rose
Social: Lisa Tobio, Fiona Mueller, Dena Silverberg, Karie Papillon, Shirley Glauser, Karen Pyatt-Westbrook, Lina Zita, Amanda Rose, Rolf James Duran
Treasurer/Sponsorship: Sue Hesjedahl, Shirley Glauser, Lina Zita
Delegate Packages: Lina Zita, Fiona Mueller, Julie Pennal, Lisa Tobio, Dena Silverberg
Volunteers: Suzanne Teixeira, Sue Hesjedahl
Registration: Fiona Mueller, Lina Zita, Karen Pyatt-Westbrook, Amanda Rose
Marketing and Promotion: Lina Zita, Fiona Mueller, Kelly Meeussen
Technology: Lina Zita, Angie Darlison
(Chair/Co-Chairs are bolded)
Conference Schedule
Monday, October 25, 2021
8:45 – 9:00am Conference Kick-Off and Indigenous Welcome
9:00 – 9:55am Opening Keynote Speaker – Anthony Lue
10:00 – 10:55am Workshop Sessions A
11:00 – 11:45am Workshop Sessions B
12:00 – 12:45pm Networking Breakout Sessions
12:45 – 2:00pm Lunch Break
2:00 – 3:15pm Panel Discussion (open for welcome at 1:45pm)
3:15 – 4:15pm Workshop Sessions C
7:00 – 8:00pm Social Events
8:00 – 9:00pm Hospitality Suite
Tuesday, October 26, 2021
9:00 – 9:15am Welcome
9:15 – 9:30am Greetings from the Ministry
9:30 – 10:00am OACAO Awards Presentation
10:00 – 11:30am Lightning Talks
11:30 – 12:30pm Closing Keynote Speaker – Elaine Dembe
12:30pm Wrap up
Highlights for the 2021 Virtual Conference include: Keynote Speakers, Workshop sessions, Networking Breakout Sessions, Panel Presentation, Social Events, Hospitality Suite, OACAO Awards presentation, Lighting Talks and so many opportunities to network with your peers throughout the 2 days. You won't want to miss this!
2021 Virtual Conference Rates:
Individual OACAO Member: $20.00
Individual Non-OACAO Member: $40.00
Group of 5 OACAO Members: $75.00
Group of 5 Non-OACAO Members: $150.00
Early Bird deadline is October 12, 2021 in order to receive a delegate bag (loaded with goodies) while supplies last!
ONLINE REGISTRATION: CLICK HERE
INDIVIDUAL PDF FILLABLE FORM: CLICK HERE
GROUP OF 5 PDF FILLABLE FORM: CLICK HERE
General conference information and registration questions can be forwarded to: Fiona Mueller at admin@oacao.org or Lina Zita at coordinator@oacao.org.
Use this hashtag when sharing on social media, while also helping is spread the word #AgingWell2021
You will receive an email confirmation on Thursday, October 21st that will contain important information on how to access the Conference the day of the event. Please ensure to scroll through the entire email and read all the information.
POLICIES
Cancellation: Requests for cancellation must be received in writing (email to Fiona Mueller at admin@oacao.org with Subject Heading "Request for Cancellation") no later than October 18, 2021. Full refund minus $20 administration fee will be issued. No refunds will be issued after October 18, 2021. Refunds are not issued for "no-shows". Conference organizers reserve the right to cancel or change workshops due to insufficient registration or change in availability.
Substitutions: Delegate substitution is permitted up to October 18, 2021. Please notify the OACAO of any delegate substitution in writing to Fiona Mueller at admin@oacao.org with Subject Heading "Request for Delegate Substitution".
Receipts: All receipts will be emailed to the Individual Registrant's email address provided on the Individual Registration Form OR the Main Contact Group Registrant's email address on the Group OF 5 Registration Form.
Photo Use Permission Policy: We use photos from the virtual conference on social media, website and for marketing purposes. By attending the conference, you acknowledge that you may be photographed and grant the OACAO permission to use these images.
PRIVACY & SECURITY ADVISORY
Delegates are advised that this conference will take place entirely online using a third-party video conference platform called Zoom. This means that, in order to participate in the conference, you will be required to download and configure the Zoom application for use on your personal or work computer, tablet or smartphone.
Delegates are cautioned that, by their nature, video conferencing platforms utilize the camera and microphone on their devices and that they should act accordingly. Before using Zoom, please ensure that your camera and microphone are functional and that they are turned OFF. Activating your microphone or camera is entirely your choice and is not a requirement to participate in the Conference.
Lastly, be advised that, when you are using Zoom or any other third-party application, you are agreeing to that vendor's terms & conditions and to their privacy policy. Please consult https://zoom.us/terms for further details.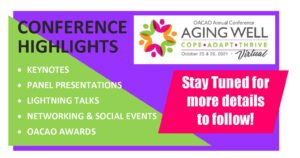 SPONSORS
Title Sponsor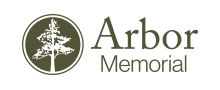 Alliance Program
First established in 1947, the Company is now comprised of 41 cemeteries, 27 crematoria & 90 funeral homes across Canada. Our cemetery properties range in size from approximately 25 to 200 acres and are staffed by permanent maintenance, administrative and sales personnel. The highly-trained professionals at our funeral homes are experts at providing personalized support and customized services and events for small and large gatherings.
The funeral homes and cemeteries of Arbor Memorial Inc., have been developed to provide for the specific needs of many ethnic and religious groups in Canada and are recognized as important contributing members within their respective communities.
Additionally, members of the OACAO are entitled to discounts when planning ahead or in their time of need as part of the OACAO's Arbor Alliance partnership. 4% savings for cemetery, lots, niches and other interment rights and excludes above ground crypts. 5% savings on all other funeral and cemetery products and services on final arrangements at time of death. 10% on all other funeral and cemetery products and services on final arrangements made in advance. Access to Arbor Memorial's free planning tools.
For more information about Arbor Memorial Inc., and to find an Arbor Memorial location nearest you, visit www.arbormemorial.com or call 1-877-301-8066.
Gold Sponsor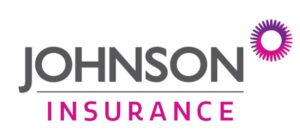 Home and Auto Insurance for Members, Staff, and Volunteers
Members, staff, and volunteers of OACAO Centres have the opportunity to save on their home and automobile insurance through an exclusive program offered by Johnson Insurance.
Because you're a part of the Older Adult Centres' Association of Ontario, you receive exclusive access to special benefits and group discounts, up to $620 a year on car insurance, including:
• 24/7 Emergency claims service
• Online access to your policy through a safe and secure "Members only" website
• First Accident Forgiveness
• Roadside Assistance
• AIR MILES® reward miles
• And so much more
Johnson Insurance Inc. has been offering programs to the 50+ community for many years.
Call 1-800-563-0677 and quote ID code: O4 for your FREE no-obligation quotation and see how much you can save!
Visit our website at johnson.ca/oacao
Bronze Sponsor

OASSIS is different than other Group Benefit Providers. We are the Plan Sponsor for hundreds of Not-for-Profits, we handle your due diligence and deal with the insurance companies for you. We have been doing so since 1990.
OASSIS is ¬not a for-profit broker, we are not-for-profit like you, which allows us to focus our energy on serving our clients. Any profits are owned by and are used to benefit our members. Our member organizations are pooled together to spread risk resulting in stable rates year to year.
Moving your Group Benefits Plan to OASSIS is simple and we do most of the work for you. In most cases we can mirror your current plan and make the transition seamless for your employees.
OACAO member centres are eligible to enroll in one of six comprehensive packaged plans for non-profit organizations with 1 to 50 employees; or in a complete customized benefit plan for organizations with 20 or more employees. Complimentary Wellness program for all plan members. OASSIS also offers individual Health and Dental Insurance for retirees.
www.oassisplan.com or call toll-free 1-888-233-5580
Who do I contact for registration support?
If you are experiencing registration difficulties, please contact Fiona Mueller at admin@oacao.org for assistance.
I am interested in being a sponsor for the Conference, who do I contact?
Please contact Sue Hesjedahl at sue@oacao.org for more information.
Where can I learn more about the Older Adult Centres' Association of Ontario?
Please visit www.oacao.org/about-oacao for more information.
Online Code of Conduct
Conference delegates agree to:
Help to establish and maintain a positive and supportive online learning environment.
Delegates are expected to communicate in a respectful, inclusive manner that is absent of harassment, violence, racism, bullying, intimidation, or discrimination of any kind.
Treat all other delegates and presenters and their opinions with respect, cultural sensitivity and civility.
Stick to topics related to the Conference during online chats and similar discussion forums.
Be supportive and constructive when offering feedback to delegates and presenters in a collaborative dialogue.
Conference delegates agree not to:
Share zoom links or passwords with individuals not enrolled in the Conference.
Post/upload anything off-topic, offensive, abusive or illegal to the chat.
Post/upload inappropriate messages, content, unauthorized advertising, promotional material or spam to the discussion forums/chat.
Any behaviour that is contrary to the Code of Conduct will result in removal from the Conference without refund or compensation.