Conference Planning Committee
Co-Chairs: Lina Zita, Sarah Feeney-Martin, Sue Hesjedahl
Program: Sarah Feeney-Martin, Julie Pennal, Karie Papillion, Dena Silverberg, Kara Miller, Kelly Meeussen , Karen Pyatt-Westbrook, and Sue Hesjedahl
Delegate Bags: Lina Zita, Fiona Mueller
Social: Lisa Tobio, Fiona Mueller, Sarah Feeney-Martin, Kelly Meeussen
Goose Chase: Karie Papillion, Lina Zita
Silent Auction: Lisa Tobia, Fiona Mueller
Registration: Fiona Mueller, Lina Zita
Brochure/Promotions: Lina Zita, Fiona Mueller, Sarah Feeney-Martin, Jaye Kuntz
Technical: Lina Zita
Treasurer/Sponsorship: Sue Hesjedahl
Volunteers: Suzanne Teixeira
(Chair/Co-Chairs are bolded)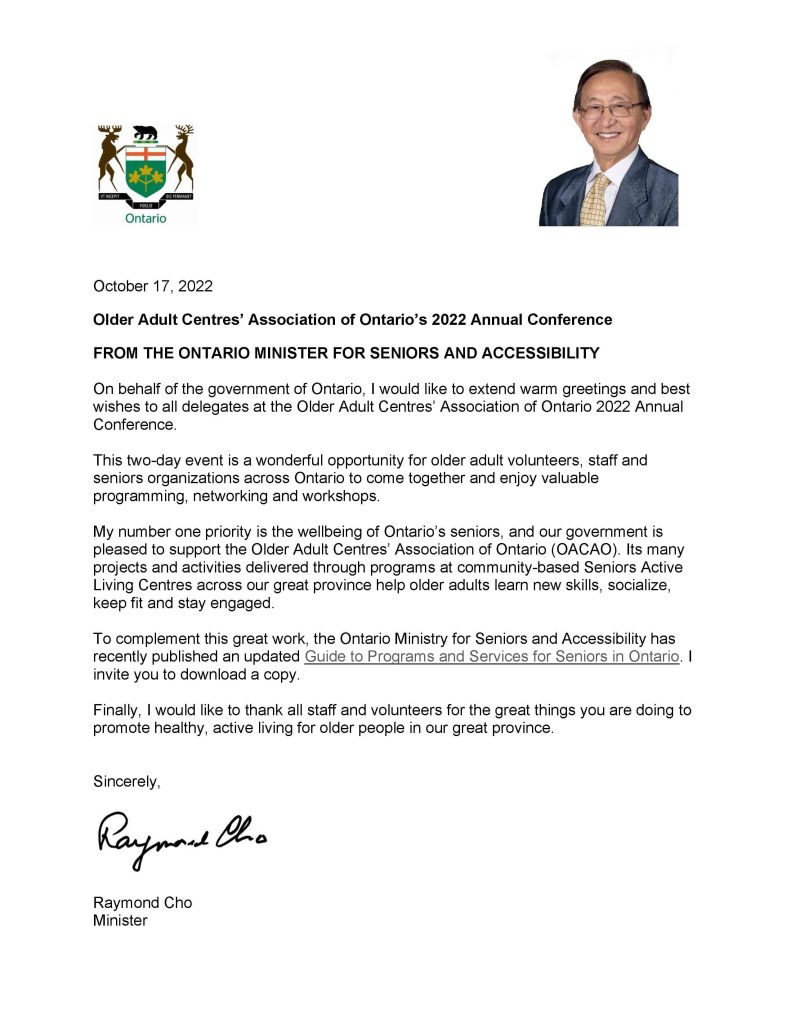 **Schedule is subject to change – Current as of September 19, 2022**
Monday, October 17
8:45 – 9:05 am Conference Kick-Off and Indigenous Welcome (Michelle Good) – All Delegates
Michelle Good is a Cree writer and a member of the Red Pheasant Cree Nation in Saskatchewan. After working for Indigenous organizations for twenty-five years, she obtained a law degree and advocated for residential school survivors for over fourteen years. Good earned a Master of Fine Arts in Creative Writing at the University of British Columbia while still practising law and managing her own law firm. Her poems, short stories, and essays have been published in magazines and anthologies across Canada, and her poetry was included on two lists of the best Canadian poetry in 2016 and 2017. Five Little Indians, her first novel, won the HarperCollins/UBC Best New Fiction Prize, the Amazon First Novel Award, the Governor General's Literary Award and the Rakuten Kobo Emerging Writer Award. It was also longlisted for the Scotiabank Giller Prize and a finalist for the Writer's Trust Award.
9:05 – 9:50 am Opening Keynote – Javed S. Khan – 3 Digital Marketing Trends to Keep in Mind When Marketing to Seniors
Contrary to popular belief, older adults reach for the internet before television. As a matter of fact, older adults are the fastest growing demographic on the internet today. Those aged 55 years and over are living longer and actively maintaining healthy lifestyles – and they want to be part of the digital world, too. They have a desire to stay connected with their grandchildren, family, colleagues, friends and the brands they love. Join Javed S. Khan in a highly powerful and engaging conversation that will help you understand and start to engage this untapped market.
10:00 -10:50 am Workshop Session A (4 Choices):
Seniors Social (Art Connections) – Art Gallery of Ontario; Michelle Smith:

Make new art connections and spark conversations! Join us for our free virtual Seniors Social program, a live monthly series for older adults that combines conversations with art and artmaking. The AGO believes providing opportunities to experience art and artmaking increases well-being.

Located in Toronto, Canada's largest city of 5.9 million, the Art Gallery of Ontario (AGO) is one of the largest art museums in North America. The AGO's collection of close to 95,000 works ranges from contemporary art to European, Indigenous Canadian, photography and Western and Central African art. The AGO presents wide-ranging exhibitions and programs, taking special care to showcase diverse and underrepresented artists.

Advocacy: How to get what you want – Guelph Wellington Seniors Association; Linda Jeffrey: Few in the non-profit sector initiate a conversation with government representatives. This workshop will help you understand why it is critical you get to know those individuals and why they should care about what you do. They frequently have little or no knowledge about the challenges you face. It is important to make educating government representatives a part of your strategic plan. I will present the tools, and the confidence to be a stronger, more confident voice to engage with decision makers to listen to your concerns and to become partners in taking steps to address your concerns. Linda has an established track record in public service, as a Brampton City Councillor, a Member of the Ontario Legislative Assembly, as Minister of Natural Resources, Minister of Labour, Minister Responsible for Seniors, Minister of Municipal Affairs and Housing, Chair of Cabinet, as well as Mayor of Brampton. Linda recently joined the Guelph Wellington Seniors Association as their Executive Director.
Is It Ok To Grieve When Our Clients Die?: How to Honour our Professional Losses – Rami Shami: Death and dying is a frequent, if not expected, outcome for our clients within many of our care settings. However, with our professional hats 'ON' we often don't feel permissioned to grieve the very people we spend so much time and energy caring for. In this presentation we'll examine how we can grieve for the people we serve, before and after their death, and how we can change the culture within our organizations to support and permit us to do so. We will also learn how to maintain healthy boundaries when grieving so as to not fall into the states of empathetic distress or moral injury. Join us for an engaging and informative session!
Les Collectes de Fonds – Un Mal Nécessaire – Directeur général du Centre Pauline-Charron; Léo Lavergne: Durant l'atelier nous discuterons d'activités de collectes de fonds qui ont généré entre 500 $ et plus de 25 000 $ pour notre CVA. Voici des éléments de la présentation :
-Présentation de plusieurs activités de collectes de fonds réalisées
-Planification des activités de collectes de fonds – Quoi faire et quoi éviter
-Création d'un partenariat – quand et pourquoi
-Planification d'une activité de collecte de fonds
-Planification de campagnes ciblées
-Utilisation de plateformes de dons (ex. CanaDon)
Venez aussi partager, vos idées d'activités de levées de fonds, vos succès et vos défis. Directeur général du Centre Pauline-Charron à Ottawa depuis 1994. Dans cette capacité j'ai planifié et réalisé des activités de collecte de fonds pour balancer les budgets ou pour des réaliser des projets spéciaux. Au total voilà une cinquantaine d'année que je suis impliqué dans des activités de collecte de fonds si j'ajoute mes 25 années dans le scoutisme.
11:00 -11:50 am Workshop Session B (5 Choices):
The Realities of Reaching Older Adults Via Social Media – Strategist; Tim Campbell-Smith: Older adults have certain beliefs and experiences around social media that may be incompatible with how others use social media. This can create a disconnect! In this session we'll discuss and brainstorm how we can more intentionally and deeply connect with older adults on social media. After this session, participants will have a better idea of strategies beyond just platforms and posting, and know how to evaluate opportunities to reach older adults. Tim Campbell-Smith is so extroverted he puts the social back in social media. A digital marketing generalist by profession, his consultancy focuses on improving business overall through social media. His career has spanned over five years with hundreds of clients worldwide, specialising in advisory and training services. Tim has consulted for and spoken with thousands of entrepreneurs and organisations around the world and teaches at Conestoga College and York University.
Medication Overuse and Safety in Older Adults: The need to personalize medications – The Health Depot Pharmacy; Andy Donald: As we age our bodies change, and the way our bodies manage medications change. But often the doses and number of medications stay the same for many years. Many commonly reported side effects in older adults are actually a sign of them being on too many medications, or too high a dose. There is a need for more personalized care to individualize medication therapy to the individual and adjust as time passes. The Health Depot Pharmacy has a team of Clinical Pharmacists with access to bloodwork and ClinicalConnect information, dedicated to ensure personalized and optimal therapy. Andy Donald is the Founder and President of The Health Depot Pharmacy, owned by Green Shield Canada a social enterprise. Andy, a certified geriatrics care pharmacist, founded The Health Depot with a vision to optimize and personalize medication therapy. Offering innovative programs such as Daily Dose packaging, automatic refills , access to 10,000+ health products, and personalized consults with a Clinical Pharmacist are some of the ways Andy and his team put patient care first.
A Passion for Moving – Active Adult Centre of Mississauga; Laura Surman: Movement is the best medicine! Join Laura for a seated and standing class to work the muscles, better your balance, strengthen your bones and stretch your aches and pains away. Learn the reasoning behind the movements and the benefits of keeping active. Deep breathing and exercise can put years on your life, and life in your years, so come and take the first step to feeling better through virtual classes, or just enjoy a wonderful stretch from the comfort of your home. Laura Surman is the program coordinator at the Active Adult Centre where she encourages her older adults to keep active through offering live, virtual and hybrid programs. She has been a certified fitness instructor for over 30 years and has specialized in older adult fitness including cardiac rehab, osteoporosis, Mall Walkers and falls prevention. She has seen first hand the results of the inactivity and is passionate on the benefits of movement.
Transitioning to Ontario's Not-for-Profit Corporations Act 101 – Community Legal Education Ontario; Benjamin Miller: On October 19th, 2021 Ontario's new Not-for-Profit Corporations Act (ONCA) took effect. Nonprofits have until October 18th, 2024 to transition to the new rules. For those who missed the ONCA transition session last year, you have another chance! In this session, Benjamin Miller, a staff lawyer from Community Legal Education Ontario's (CLEO) Nonprofit Law Ontario project will be returning to revisit the basics of ONCA transition. The session will cover what's new in the ONCA, steps to transition, and how CLEO can help. Benjamin will also share some updates based on lessons learned from year 1. Benjamin (he/him) is a staff lawyer on the Nonprofit Law Ontario project of Community Legal Education Ontario (CLEO) where he focuses on nonprofit and charity law. Over the past 5 years at CLEO, Benjamin has answered hundreds of nonprofit law questions and developed an online interactive bylaw builder for the ONCA. Benjamin also works as a policy advisor at the Ontario Nonprofit Network and has worked at the Canada Revenue Agency in the past. Benjamin holds a JD and MPP from the U of T.
Inclusion au sein de notre communauté – G. Mariette Chikuru; Retraite en action:

Projet d'inclusion par REA:

Dans le but de nous familiariser avec la diversité culturelle au Canada. Que nos différences soient sources de richesse à travers nos milieux de vie et d'activités.
Pour cela on se donne des outils pour :
-     Promouvoir l'inclusion sociale.
-     Favoriser les attitudes de tolérance et d'ouverture aux autres cultures et religions de ce monde.
-     Développer les habiletés à communiquer avec des personnes de cultures différentes dans un contexte interculturel.
11:50 – 1:00 pm LUNCH BREAK including: Lunch & Learn (12:15 – 12:45 pm) Q & A with Dr. Dion Neame – Your Questions Answered: Navigating the World of Vaccines against COVID-19 and Influenza 
1:00 – 1:50 pm Networking Breakout Sessions (5 Choices):
The Power of the Phone (Panel Discussion) – The Good Companions Seniors' Centre; Lisa Swant: This session will feature a discussion with panelists from across the province who have successfully transitioned their phone-based programming from short-term solutions to ongoing offerings. The panel will share their experience and tips for using phone programs to deliver programming more efficiently, create more flexibility for participants, and reach more seniors. Session will include a portion of time for Q&A and comments. Lisa Swant – Expansion Director for the SCWW Expansion Project. Over 15 years experience as a leader in the home care sector.
Helping Seniors with Technology – the importance of digital literacy for all ages – Rexdale Community Health Centre and Tech Coaches: There are many elements involved when helping older adults learn the fundamentals needed to navigate digital devices with comfort and confidence. Some new learners are resistant to using Internet technologies, others don't have access to a computer, mobile gadget, or the ability to get online from home. Most importantly, accessible, easy-to-understand instructions and guidance are often challenging to organize, fund, and sustain for non-profit organizations that support seniors in the community. Please join the teams from Rexdale Community Health Centre and Tech Coaches for an active discussion around implementing valuable, successful, and continuous digital literacy programs designed specifically for older adults and new users.
Possibilities with Plants – Royal Botanical Gardens; Karin Davidson-Taylor: Imagine your life without plants – inside or outside. Plants play an important role in the environment and our lives – everyday objects, food, physical and mental health. We'll share our passion for plants and the possibilities that are available to you. Join us for a couple of activities; 1) an easy potted plant transplant demonstration (potted plant, 1 – 2" diameter larger pot, soil, large bowl or container, water) and 2) make an origami paper plant pot for starting seeds. Discover what other onsite and engaging virtual opportunities Royal Botanical Gardens has to offer you and your members.
Reviving Bus Trips & Group Outings – Milton Seniors Activity Centre; Shannon Soule; and SALC Arnprior; Dana McCabe: Conversation around re-introducing group outings and bus trips. Learn what other centres are doing, discuss successes, tips, tricks and challenges.
Ensemble! Partageons Nos Idees – Centre Pauline-Charron; Léo Lavergne:

Joignez-vous à cette session de réseautage afin de partager et d'échanger sur:

Les activités les plus populaires,

Que font les CVA pour attirer de nouveaux membres,

Des idées pour attirer des partenaires d'affaires et communautaires,

Tout sujet qui pourrait vous intéresser.
2:00 – 3:15 pm Diversity Panel Presentation – All Delegates
Diversity Equity & Inclusion within your Centre. Hear from leading experts on how to recognize and understand your own bias, enhance DEI in your centre, recognize challenges, support DEI learning and develop a culture of inclusion, understanding and belonging.
3:25 – 4:15 pm Workshop Sessions C (4 Choices):
ReVolution: Rethinking your Volunteer Engagement Strategy – Volunteer MBC; Shan Abbasi: The upheaval of the not-for-profit sector has challenged our tried and tested processes, and community recovery won't come easy. Volunteer engagement is a key strategy for every organization's success. However, volunteer engagement itself has changed. What are the expectations of volunteers? How can we leverage their skills to solve complex issues? What will make them inclined to increase their engagement? How can programs leverage them in a hybrid model? What do older adult centres need to focus on to make for meaningful engagement? This session will shed light on these questions. Shan Abbasi is the Director of Community Engagement at Volunteer Mississauga Brampton Caledon, which strives to improve lives through volunteerism. He is involved with many collaborative networks and local, provincial and national volunteer engagement campaigns. His strengths are in community development, inclusion and anti-oppression, community-based research, communications, and technology.
Service Clubs – An Underused Resource – People First Fundraising; Michael Paquet: Many believe that service clubs are an antiquated source of community support. In fact they are a significantly misunderstood and under-utilized ally. In this session we will explore various ways how building relationships with service clubs can strengthen your centre's long-term sustainability. For 26 yeas Michael Paquet has helped several community-based and grassroots non-profit groups throughout Ontario to implement long-term sustainable fund development strategies.  Driven by the concept that "people give to people", Michael has enabled several organizations to discover the enormous potential of individual fundraising.  Since 2006, Mike has been the Chief Fundraising Strategist of People First Fundraising Solutions in Hamilton, Ontario.
Body Positivity as a way to reduce stigma and increase advocacy for our aging populations – Vitality Practice ; Beth Yarzab: Learn how to engage your community in the Body Positivity movement as a way to reduce stigma and increase advocacy for our aging populations. This session will create awareness without judgement and impart practical skills to up-level your fitness programming. Body Positivity aims to respect each person's unique reality in their body. Let's empower our participants to build a life they're proud of while decoupling fitness from appearance and ability. Beth Yarzab is a multi-certified fitness pro and the founder of Vitality Practice – an online, body positive fitness community. Using a weight neutral approach to fitness, Beth helps people to develop a stronger self-image while nurturing a healthier relationship with their body. She works at canfitpro as a Certification Developer and is also proud to teach canfitpro certifications with a body-inclusive lens.
Les bénévoles: notre plus grande force – Ginette Gratton; Maison Marie-Louise:

Comment recruter et gérer les bénévoles pour qu'ils contribuent à la réalisation de notre mission tout en trouvant dans leur engagement bénévole, une voie d'épanouissement personnel. La tâche n'est pas facile pour les gestionnaires. Quels sont les principes qui permettent de recruter, de gérer et de fidéliser nos bénévoles, compte tenu du climat social incertain dans lequel nous vivons ? La Maison Marie-Louise fonde le recrutement et la gestion de ses bénévoles sur des principes de responsabilisation individuelle, de valorisation et de travail d'équipe.
4:15 – 6:00 pm DINNER BREAK
EVENING EVENTS (optional)
5:00 – 6:00 pm Cooking Class with Chef Emily Richards
6:15 – 7:15 pm Social Events (2 Choices)
7:15 – 8:00 pm Virtual Hospitality Suite
Tuesday, October 18 (All delegates together)
9:00 – 9:50 am Welcome to Day Two – Greetings from Hon. Raymond Cho, Minister for Seniors and Accessibility and OACAO 2022 Awards Presentation
10:00 – 11:20 am Lightning Talks (7 rapid presentations)
These "LIGHTNING" presentations are intended to share new ideas and trends, innovative solutions and inspiring approaches for cutting edge, "think outside of the box" results presented at a quick high level.
Topics include:
● The Impact of Caregiver Burnout on the Health & Well-Being of Older Adults & Ways to Help
● Seniors Maintaining Active Roles Together (SMART) Exercise and Fall Prevention Program
● Solving the Long Term Care Waitlist Crisis through Affordable Shared Living Homes 
● Beyond misunderstood: The profound impacts of hearing loss across numerous health domains and its contribution to global wellbeing
● Facilitating Dance for People Living with Dementia 
● Links2Wellbeing: Social Prescribing for Older Adults Project
● The Virtual Village – Meaning, mattering and making music among generations.
11:30 – 12:30 pm Closing Keynote – Jill Hewlett – BRAIN FITNESS: Use it, don't lose it!
You can't always control what happens around you, but you can control what happens within you. Outsmart life challenges by creating your Fit Brain & Fit Life! Join us for this educational, experiential, and engaging session with Brain Fitness expert Jill Hewlett as she shares user-friendly neuroscience and common-sense tips you can easily and effectively apply to your daily life.
Improve areas such as;
• Higher energy levels
• Reduced stress
• Better memory
• Clearer communication
• Greater focus & decision making
• Inner Calm & Quality sleep
• More positive attitude
• Healthy Aging
Jill Hewlett is a nationally recognized speaker, author, Brain Fitness Expert & Wellness Authority. Combining user-friendly neuroscience and inspired common sense strategies, Jill draws out the natural leadership, resources and resilience in individuals and organizations to support them in reducing stress and achieving greater levels of productivity, wellness, and success. Get ready to invest into you Fit Brain & Fit Life today!
12:30 pm Conference Wrap-up and Thank you!
Goose Chase Virtual Scavenger Hunt winners: Catherine Ross, Celeste De Almeida, Jolaine Montgomery, Stephanie Hartwick and Julie Pennal.
Yeti Cooler – centre winner: (Donated by Amica Senior Lifestyles) : Life After Fifty Centre (Windsor, ON)
Signed books – individual winners: Five Little Indians – donated by Cree writer Michelle Good: Moninder Nahar (Town of Ajax) and Anna Do (St. Demitrius – Toronto, ON)
Title Sponsor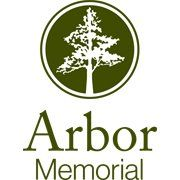 Alliance Program
First established in 1947, the Company is now comprised of 41 cemeteries, 27 crematoria & 90 funeral homes across Canada. Our cemetery properties range in size from approximately 25 to 200 acres and are staffed by permanent maintenance, administrative and sales personnel. The highly-trained professionals at our funeral homes are experts at providing personalized support and customized services and events for small and large gatherings.
The funeral homes and cemeteries of Arbor Memorial Inc., have been developed to provide for the specific needs of many ethnic and religious groups in Canada and are recognized as important contributing members within their respective communities.
Additionally, members of the OACAO are entitled to discounts when planning ahead or in their time of need as part of the OACAO's Arbor Alliance partnership. 4% savings for cemetery, lots, niches and other interment rights and excludes above ground crypts. 5% savings on all other funeral and cemetery products and services on final arrangements at time of death. 10% on all other funeral and cemetery products and services on final arrangements made in advance. Access to Arbor Memorial's free planning tools.
For more information about Arbor Memorial Inc., and to find an Arbor Memorial location nearest you, visit www.arbormemorial.com or call 1-877-301-8066.
Gold Sponsors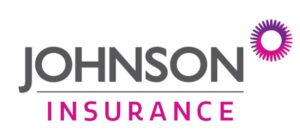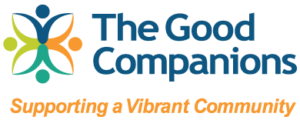 Bronze Sponsor

~~~~~~~~~~~~~~~~~~~~~~~~~~~~~~~~~~~~~~~~~~~~~~~~~~~~~~~~~~~~~~~~~~~~~~~~~~~~~~~~~~~~~~~~~
If you are interested in being a sponsor for the 2022 Virtual Conference, please contact Sue Hesjedahl at sue@oacao.org for more information.
I am interested in being a sponsor for the Conference, who do I contact?
Please contact Sue Hesjedahl at sue@oacao.org for more information.
Where can I learn more about the Older Adult Centres' Association of Ontario?
Please visit www.oacao.org/about-oacao for more information.
How do I become a member of the Older Adult Centres' Association of Ontario?
Please visit www.oacao.org/membership/become-a-member/ for more information.
How can I volunteer?
Please contact Sue Hesjedahl at sue@oacao.org for more information.